Dihydrogen monoxide can kill you, bro
It'll dissolve almost anything!
Estimated reading time: 2 minutes

August's Topic: Water Pollution

This week's module: 1. READ | 2. LISTEN | 3. ACT | 4. REFLECT
---
H2O.
In middle school or on Tumblr, I can't remember which, there was a solid month where people thought it was the funniest thing ever to warn others that they might potentially be drinking dihydrogen monoxide. (Yup, that's H2O, otherwise known as water.)

Anyways, that was years ago when we were bored enough to invent problems. In 2020, we've got more than enough to worry about... and unfortunately, that does involve our buddy dihydrogen monoxide. I'll stop calling it that, though, cause it's super corny.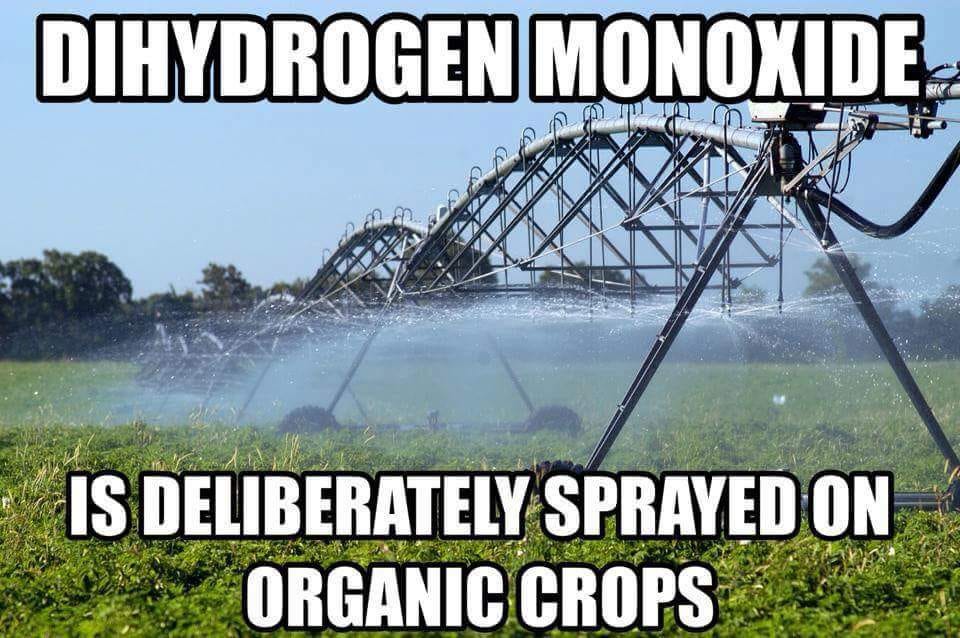 On that note, August is National Water Quality Month! That's going to be the topic for this month's Changeletter.

In today's READ module, we're going to talk about how "water quality degradation translates directly into environmental, social and economic problems," according to UNESCO. Before doing the research for this week's newsletter, I've only ever thought about water quality as it pertains to places like Flint, Michigan.

I had a lot to learn.
---
This is going to be a little gross

I'm just going to lay out some facts for you. These are all from UNESCO.

1. Over 10% of people worldwide lack safe or improved drinking water.

2. Lack of sanitation is one of the most significant forms of water pollution. 2.4 BILLION people live without any form of sanitation. In other words, ~30% of people in the world are living in unhygenic conditions.

3. We're contaminating the little water we've got. 90% of sewage in developing countries is discharged untreated directly into water bodies. According to the Global Water Partnership (GWP), only 3% of the world's water is freshwater, and of that, only 1.5% is accessible.

4. Water is a finite resource. But every day, 2 MILLION TONS of sewage drain into the world's water.

5. The problem is so large we can't visualize it. Industry discharges an estimated 300-400 megatons of waste into water bodies every year. A megaton is 1,000,000 tons. I can't comprehend it. Can you?

If there's one article I want you to read about water quality, it's this one from the NRDC. It's called Water Pollution: Everything You Need to Know, and it's a *really* good overview. Here's a few things I learned.
Water is uniquely susceptible to pollution because it is able to dissolve more substances than any other liquid on earth.

The agriculture sector is the biggest consumer of freshwater. As it consumes ~70% of our available water, it's also the leading cause of water degradation.

Water pollution affects human health as well as the environment, especially to marine life. This month's topic is SUCH a big deal because poor water quality affects our lives and our ecosystems.

That's all for today. I really want us all to sit with this information and think about what we take for granted, and more importantly, how empowered we are to make a difference here. Read the article!

Reply to this email if you learned anything new in this edition! I didn't know much about water pollution before, so I'm curious where other people are at.
---
Upcoming
In next week's LISTEN module, we're going to take a deeper dive into water and its qualities.

We launched an anonymous referral feature for Action Abridged, our newsletter on racial justice, so if there's someone at your work who needs this, we'll pass it on to them on your behalf.

Reply to this email with your thoughts on water pollution!